4K at a glance
The 4K group of companies is unique in its pursuit of perfection in the woodworking and other building finishing markets, supplying projects and joineries alike with only the finest quality raw materials, from wood panels and furniture hardware to complete ready to assemble kitchens, cabinetry, WPC decking and pergolas among others.
4K is a group of family owned companies, spanning the GCC and Lebanon, that offers first grade European sourced products and services for the woodworking, architectural and general construction finishing materials market.
The group is focused on serving, directly and through its regional partners, the large-scale projects sector as well as the retail & distribution sectors within the furniture, interior design and architecture industries.
By offering ready to assemble furniture to the reseller market as well as a portfolio of comprehensive furniture-manufacturing materials, accessories, parquet flooring, WPC decking/pergolas and sanitary equipment, 4K assumes a strong position in the regional market.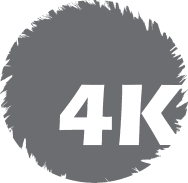 Worldclass & Exclusive Range of Premium Products
Regional GCC Presence
Premium B2B Service
Qualified Team
Logistics & Implementation